Lifta
Volume 1
Future
Palestine

︎PURCHASE 'FUTURE CURRENCY' BY TURBO︎
'Future Palestine Currency' is an artwork by Turbo that was created for the book LIFTA: Future Palestine. This screenprint pair is being sold to raise funding for the African Community Society in Jerusalem and the Dignity and Hope Detainees Fund by Baladna.

%100 OF PROFITS WILL BE DONATED

*$115 USD 2 Prints + $35 Shipping = $150

*Comes in a pair (front side and back side of billl, each printed with text on back)

*Bill dimensions: 14cm x 7.5cm

*100 print-run / screenprint / sold as a pair

*Printed by The Workshop DXB

This sale was organized between Turbo, Yahala Studios, and LIFTA Volumes.
*More about the organizations:

-AFRICAN COMMUNITY SOCIETY

The African Community Society, ACS, is a Palestinian non-governmental non-profit organization founded by the Afro-Palestinian community in Jerusalem in 1983. ACS organizes community activities, archives local history, and offers tours in Jerusalem's Old City. Additionally, they organize a summer camp for children and operate youth dabkeh and football groups.

Read more: https://www.afropalestinians.org/

-BALADNA / DIGNITY AND HOPE DETAINEES FUND

Baladna is raising funds to cover legal defense costs for Palestinians and to challenge false indictments in Israeli courts. This is in response to the unlawful and violent detention of Palestinians, many of whom were minors, since the mass uprisings in May 2021. Baladna uses financial resources to provide legal representation for Dignity and Hope defendants and support the detainees' families, many of whom already live in dire socio-economic conditions, by ensuring that they do not have to bear the financial burden of these legal costs alone.

Baladna is an independent Palestinian Arab youth organization that was founded in 2001. We focus on social, political, cultural, and educational youth organising at the local and international levels in order to foster youth leadership, strengthen Arab Palestinian identity, and build a well-informed and resilient Palestinian society.

Read more: https://dignityfund-baladna.com/

------

︎Email hello@liftavolumes.com for info / purchase!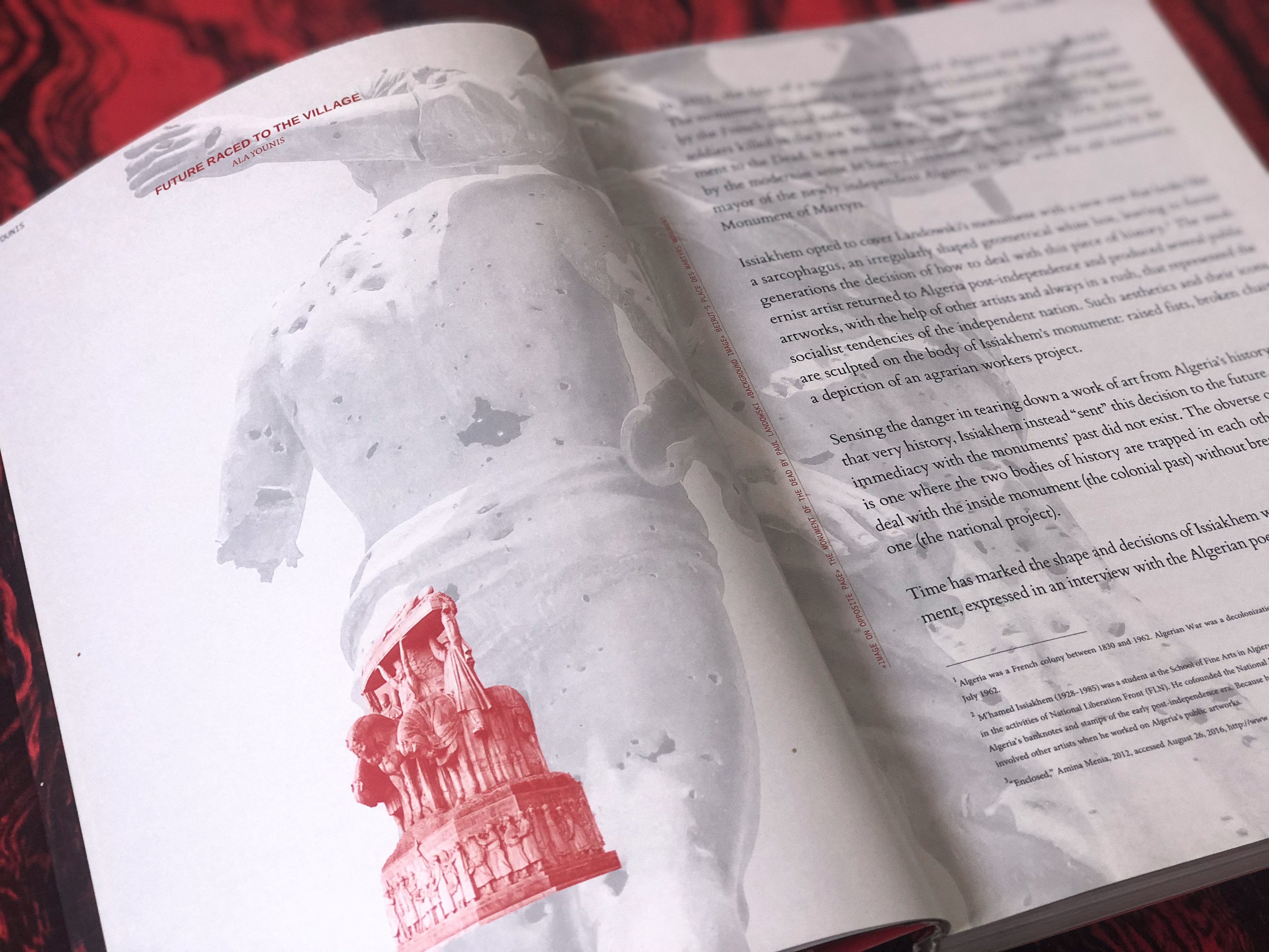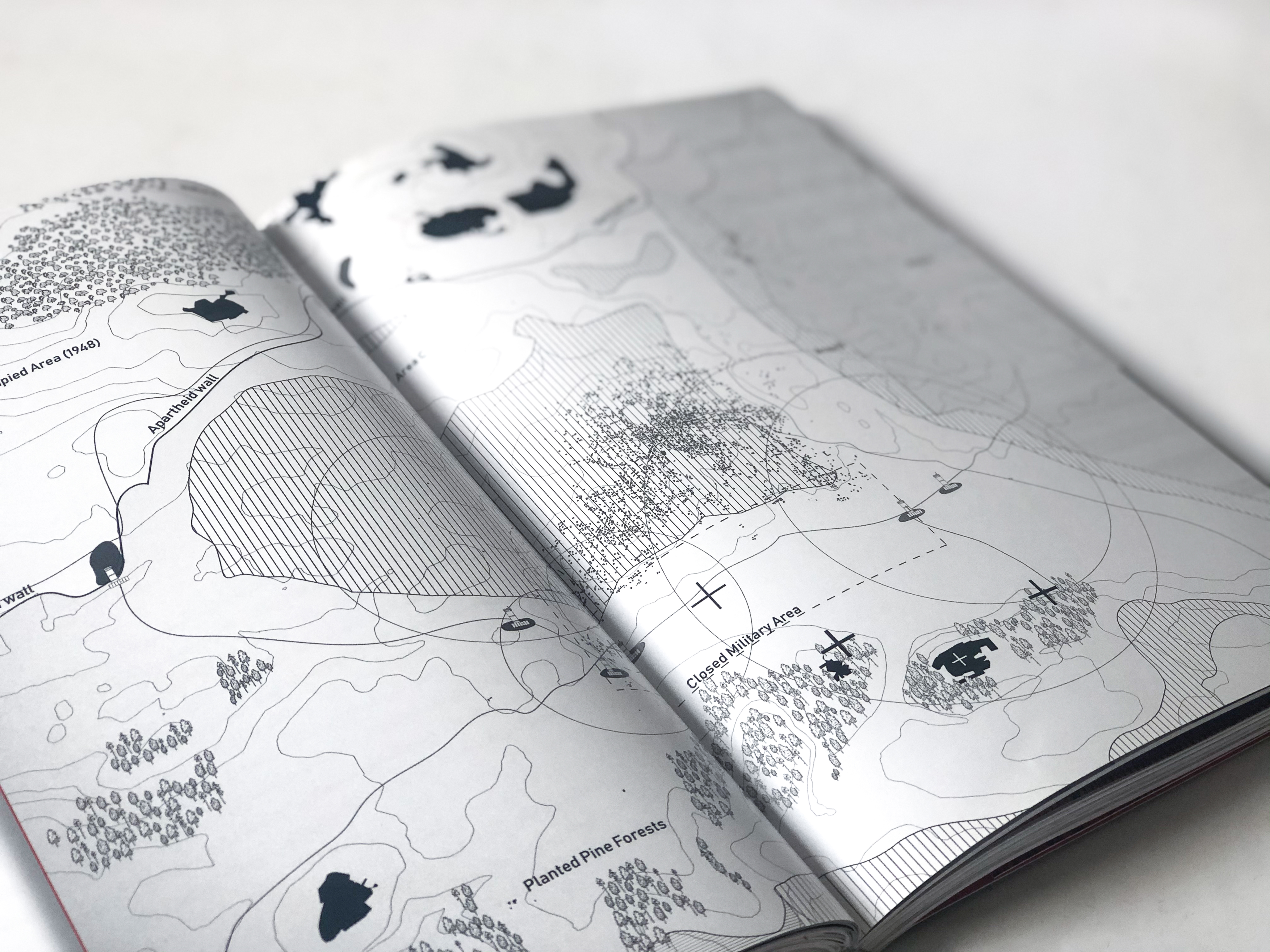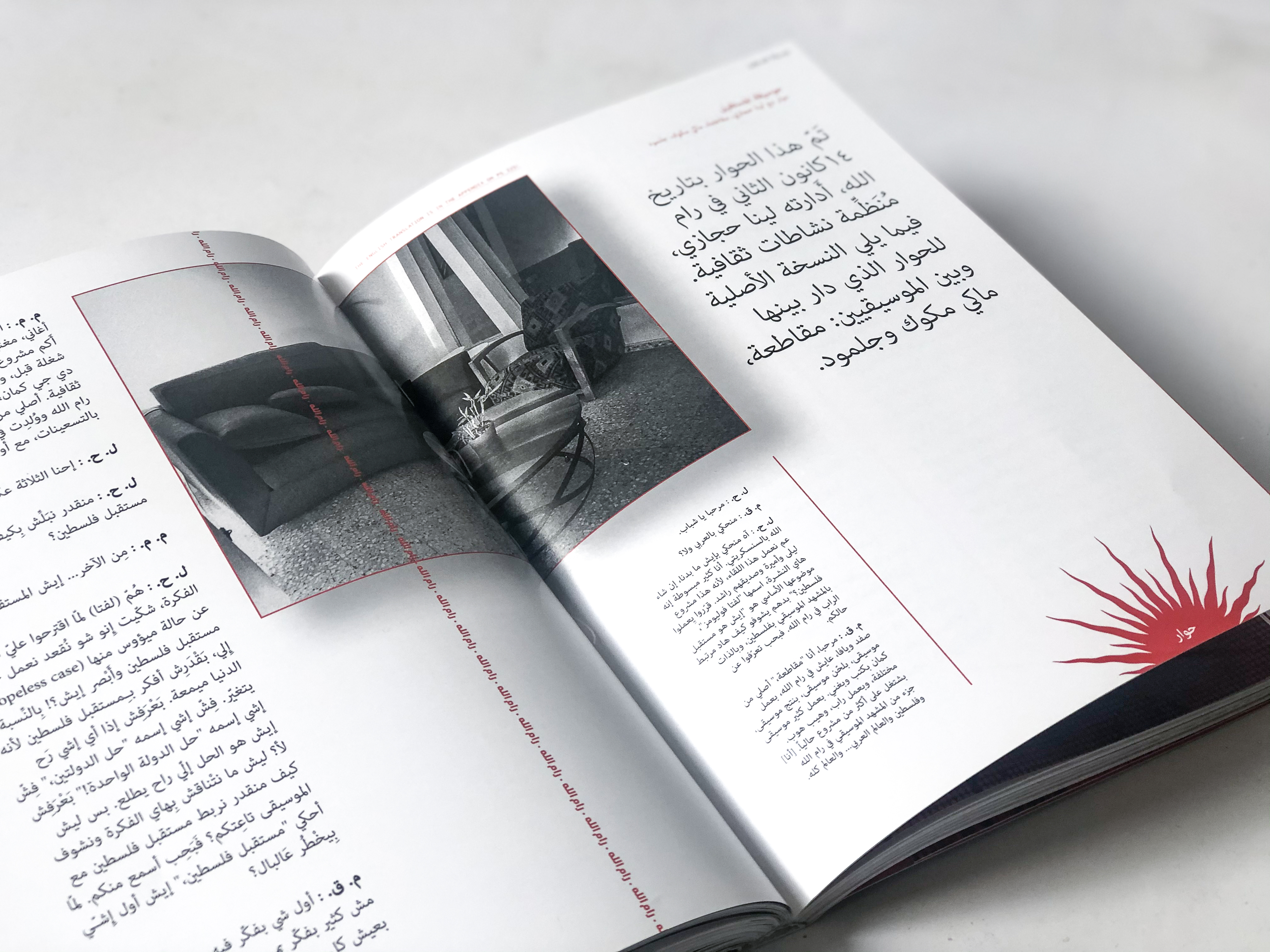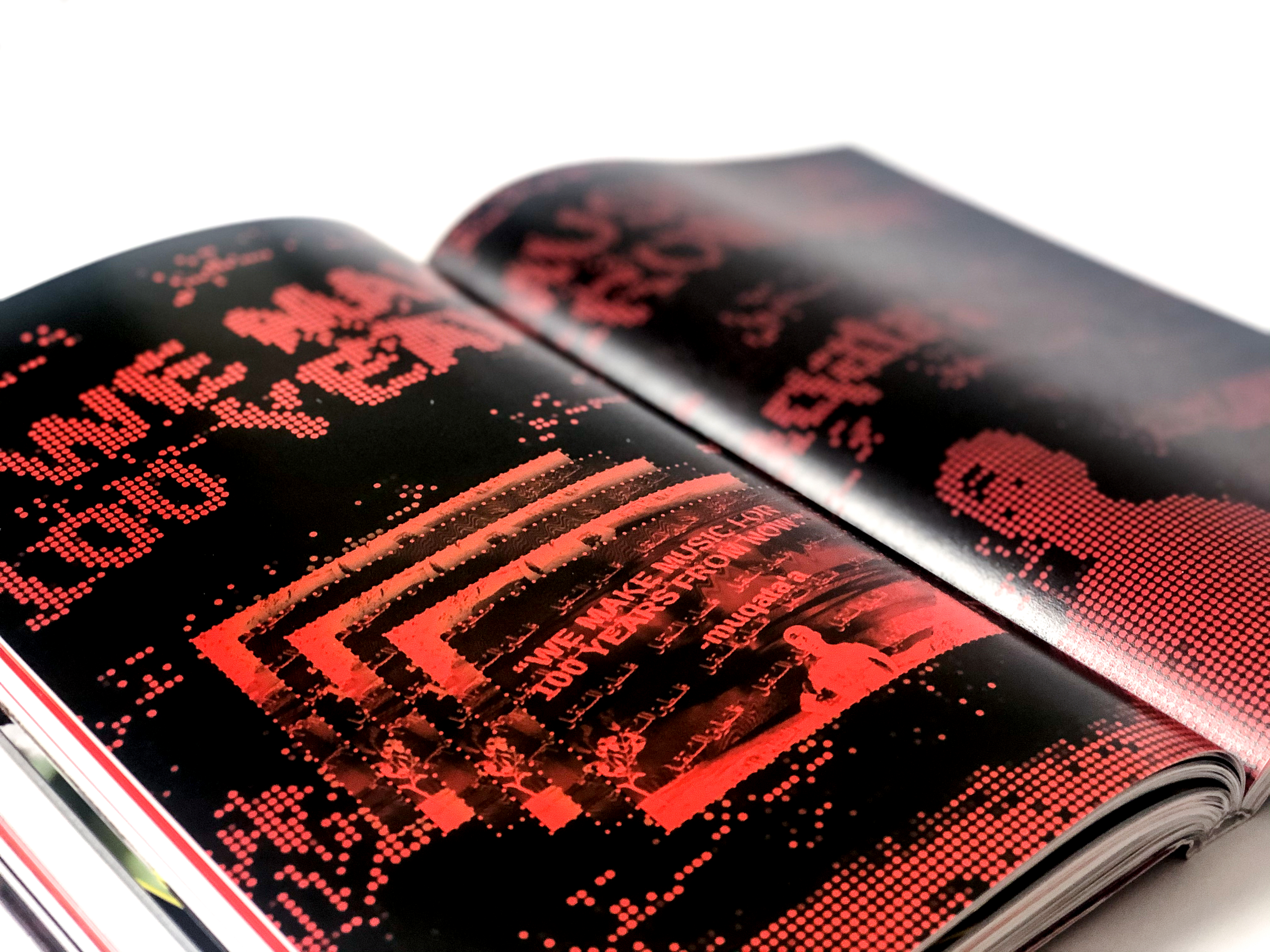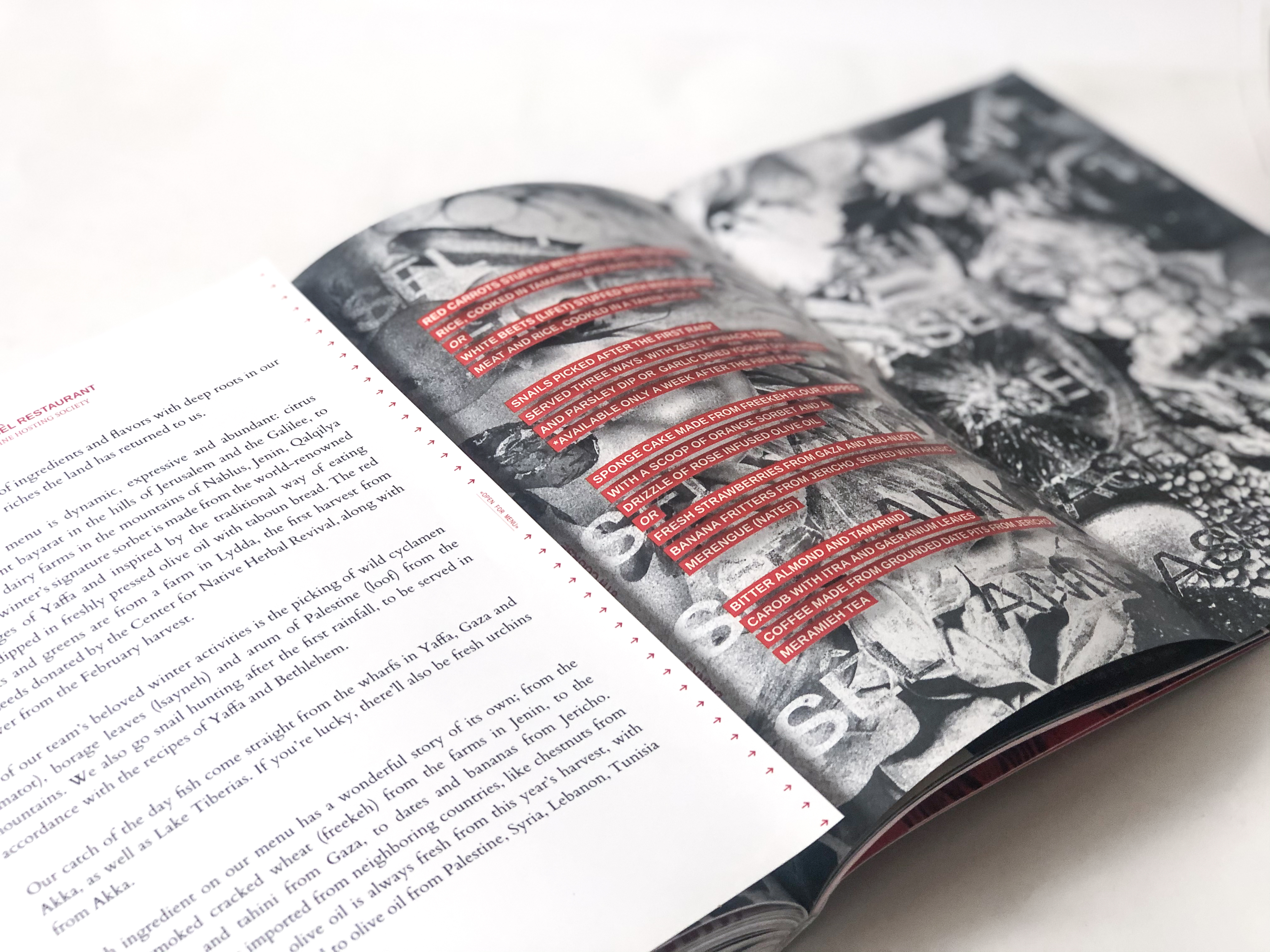 CONTRIBUTORS


︎ LEENA ABOUTALEB
Aboutaleb is an Egyptian-Palestinian ghost raised between Baltimore and Kuwait and currently pursuing a graduate degree in Media and Strategic Communications at George Washington University in DC.
︎ DIMA SROUJI
A Palestinian architect working in interdisciplinary research-based projects, Srouji's work explores intersectionalities of art and architecture through critical cartography, historic strata and issues of place. She's the founder of Hollow Forms.
︎ TURBO
Turbo, founded in 2015 by designers Mothanna Hussein and Saeed Abu-Jaber, is a multidisciplinary visual art and graphic design studio based in Amman, Jordan.
︎ ADELE JARRAR

Adele Jarrar is an independent art, architecture and visual culture writer.
︎ KARIM KATTAN

In 2014, Karim Kattan co-founded El-Atlal, an international residency in Jericho for artists and writers. His first collection of short stories, Préliminaires pour un verger futur, was published in 2017 by Elyzad. He writes and lives between Bethlehem and Paris, where he is also completing a PhD in comparative literature.
︎ SELMA DABBAGH

Selma Dabbagh is a British-Palestinian writer of fiction, based in London. She is the author of the novel Out of It (Bloomsbury).
︎ LAURA TIBI

Laura Tibi's research focuses on modern Arab art and its various intersections with colonial histories, gender politics and nation building. Tibi is pursuing her Master's degree in Art History at the University of Toronto with a focus in architecture and visual studies.
︎ NASRIN HIMADA


Himada is a Palestinian writer and curator residing on Treaty One Territory in Winnipeg. Their writing has appeared in The Funambulist, Fuse Magazine, and MICE Magazine, among others. They are the assistant curator at Plug In Institute of Contemporary Art.
︎ RODRIGO HASBÚN
The author of two novels and three collections of short stories, Rodrigo Hasbun's work has been translated into twelve languages. Hasbún is a Bolivian writer of Palestinian descent.
︎ MIRNA BAMIEH

Mirna Bamieh is an artist and cook from Jerusalem. She uses storytelling and food to create immersive art projects such as the Potato Talks Project and the Palestine Hosting Society.
︎ SAMIA HALABY

Samia Halaby, born in Jerusalem in 1937, is a visual artist, scholar and activist. Rounding out her sixth decade as a painter, she continues to explore abstraction and its relationship to reality.
︎ HAZEM HARB

Hazem Harb, born in Gaza in 1980, is an artist primarily concerned with the historical past of his country and its place today. Harb's work has been collected by numerous institutions, from The British Museum to Sharjah Art Foundation to Centre Pompidou. He lives between Rome and Dubai.
︎ HANEEN ADI
Haneen Adi is a professor of literature at Birzeit University.
︎ ALIA AL-SABI

Alia Al-Sabi is a curator and researcher based in Brooklyn.
︎ LENA MANSOUR

Co-founder of the Haifa Independent Film Festival (HIFF), Lena Mansour also works in cultural management, production and writing. She is based in Haifa.
︎ FAIQ MARI

Mari is an architect currently teaching at Birzeit University. His work explores the potential of architecture as a tool of social and political investigation and transformation.
︎ JENAN ISMAIL

Jenan Ismail is a Palestinian artist and designer based in Sharjah, UAE.
︎ HELGA TAWIL-SOURI
Helga is an associate professor in the departments of Media, Culture and Communication and of Middle Eastern and Islamic Studies at New York University.
︎ HANI AMRA

Hani is an artist from Jerusalem who studied art in France. His work is widely exhibited in Palestine and across the world.
︎ FARAH MOUSA

Farah Mousa was born to Palestinian parents in Riyadh, Saudi Arabia. With time, she's grown more and more passionate about engaging with Palestine on a local and international scale.
︎ AAU ANASTAS

AAU Anastas is the architecture studio of Elias and Yousef Anastas, based between France and Palestine.
︎ OROUBA OTHMAN


Orouba holds a BA in Arabic and Media, as well as a Masters degree in Israeli Studies at Birzeit University. She's interested in comparative studies of settler colonialism, cultural studies, archives and memory.
︎ DIBA FARAHMAND-RAZAVI

Diba is the founder of Gharib, an Iranian diaspora magazine.
︎ SULAFAH AL-SHAMI

Sulafah is a human rights campaigner, freelance translator and part-time art agent based between Amman and Beirut.
︎ XO


XO is the alias of a Palestinain performance artist from Tashiha.
︎ AL HIRRA AL SAWDA


Al-Hirra Al-Sawdaa' is the alias of a cultural manager from Haifa who lives in Berlin.
︎ LINA MERUANE


Lina Meruane is an award-winning Chilean writer, who has authored several non-fiction books, four novels and a host of short stories. She teaches at New York University.
︎ NIHAYA ABU RAYYAN

A writer, teacher, consultant and a narratologist, Nihaya is vitally interested in liberation psychology, community work and developing forms of practice relevant to indigenous culture. Throughout her thirteen years of practice, she's trained in a range of approaches in narrative therapy, psycho-drama, group analysis and CBT.
︎ ABDULLAH HINDASH

Hindash is a Palestinian-Macedonian writer and researcher.
︎ ALIA GILBERT

A multidisciplinary writer, researcher and vocal performance artist, Alia is focused on the intersection of Islamic mysticism, science, healing and futurism.
︎ AMJAD HAJYASSIN

Hajyassin is a Palestinian novelist based in Brooklyn, New York.
︎ ALA YOUNIS

Research is at the center of Ala Younis's practice, as is curating, collaboration, film and book projects. She lives and works in Amman.
︎ WAFA ALKHADRA

Alkhadra is an associate professor and academic activist currently serving as the Dean of the Faculty of Languages and Communication at the American University of Madaba.
︎ AHMAD AIYAD

Ahmad Aiyad is a designer, artist and researcher working between Cairo and Berlin.
︎ MOMTAZA MEHRI

Momtaza Mehri is a poet and essayist. She is the co-winner of the 2018 Brunel International African Poetry Prize. Her work has appeared in Vogue, Poetry International, Real Life Mag and BBC Radio.
︎ SAM SMITH

Sam Smith is a freelance editor and writer based in Brooklyn, New York. They are active in decolonial and decarceral struggles there and in the Southwestern US borderlands.
︎ MUQATA'A

As one of the first Palestinian artists to play and promote hiphop, he was a founding member of the Ramallah Underground collective, and continues to promote the culture through parties and releases, celebrating creativity in the face of adversity.
︎ MAKIMAKKUK

Makimakkuk is a songwriter, MC, DJ and producer based in Ramallah.
︎ OMAR ALHASHANI

Raised in Saudi and born in Beirut, Omar is the founded of Khabar Keslan and an editor of multiple issues of the Arab Studies Journal. He's worked on the Arab Studies Institute's Knowledge Production Project.
︎ JORGE RODRIGUEZ SOLORZANO


Jorge holds a degree in French Literature from Reed College. He's worked as a translator of English, Spanish and French. He's the co-founder of moly, a multilingual journal.
︎ WAFA HOURANI

Wafa Hourani is an artist living between Ramallah and Dubai, working with a variety of media such as film, photography, installation, sculpture, performance, music, and poetry.
︎ MAY SHIGENOBU

May is a Palestinian-Japanese journalist and fixer living in Beirut.
︎ JACK PERSEKIAN

Jack Persekian is an artist and curator. He's the founder and director of Al-Ma'mal Foundation for Contemporary Art and Gallery Anadiel in Jerusalem.
︎ LINA HEGAZI

A human rights defender with a focus on digital activism and mental health, Lina is also a cultural organizer who works with galleries and artists inside Palestine.
︎ JULMUD

Julmud is a producer, percussionist, keyboardist, vocalist and MC based in Ramallah. He creates, composes and combines sounds from around the world to make non-generic forms of new music.
︎ REEM KHATIB

Reem Khatib is a sophomore from Jerusalem, studying English literature with a minor in translation at Birzeit University.
︎ SEJAA ALTAWEEL

Sejaa is a bookworm who is passionate about languages and literature.
︎ OMAR MUSTAFA

Omar Mustafa is an electrical engineering student from Lifta studying at Birzeit University. He enjoys reading, writing and sports.
︎ RUBA AL-SWEEL

Ruba is a cultural consultant, editor and writer on a range of sociocultural topics whose words can be found in VICE and Canvas Magazine.
︎ RASHED A. DEIRI

Rashed is a writer, editor, creative director and worked on LIFTA Volume I. He is currently pursuing a graduate degree in Creative Writing at the University of Oxford. He lives in London.


︎ AMIRA ASAD

Amira is a co-founder of LIFTA, as well as a writer, editor, and curator. Most recently, she co-programmed 'Palestine, IN-BETWEEN' for Columbia University's Center for Palestine Studies, producing essays, podcasts, panels, and more. She co-curated the 'Mudun: Urban Cultures in Transit' exhibition, which traveled to the Vitra Design Museum and Architectural Association School of Architecture. She was born and raised between Louisville, Kentucky and Amman, Jordan. She currently resides in Mexico City, where she is developing a physical and digital archive focusing on Arab communities within Mexico and South America.


︎ LEILA PEINADO

Leila is a multidisciplinary creative director, designer, curator and co-founder of LIFTA Volumes and BLZE Studio. She has previously worked with Brownbook/Cultural Engineering, Vitra Design Museum, The Mosaic Rooms and the Architectural Association School of Architecture in London. She recently co-programmed 'Palestine In-Between' with The Center for Palestine Studies at Columbia University, a semester-long program that explores contemporary Palestinian cultures and yearnings across generations in Palestine and its diaspora.
MASTHEAD
LIFTA
︎ Amira Asad
︎ Leila Peinado
-
LIFTA VOLUME 1
︎ Rashed Al Deiri
︎ Ruba Al-Sweel
︎ Abdullah Hidash
︎ Lena Mansour
︎ Jorge Rodriguez Solorzano
︎ Sulafah Al-Shami
︎ Omar Alhashani
︎ Diba Farahmand-Razavi
︎ Sam Smith
︎ Momtaza Mehri
︎ Orouba Othman
︎ Riyad Tabbal
︎ Ahmad Aiyad




THANKS
Sultan Al-Qassemi, Hashem Montasser, Sultan Sooud Al-Qassemi, Tulip Hazbar, Farah Sabobeh, Hashem Montaser, Zein Majali, Rami Sarafa, John Burns, Tom & Kathy Kuhlmann, Perrier Nils, Brian Cornish, Ramia Cornish, Soraya Beheshti, Persia Behesthi, Ana Kuhlmann, Sandy Peinado, Ildiko Benko, Sultan Asad, Samuel Peinado, Mohammed Abdallas, Sara Feierstein, Kaity Whipple, Juhayna and Zafer Husseini, Contributors, Staff, Private Donors
ADDITIONAL SUPPORT
LIFTA Volume I was partially supported by the

A. M. Qattan Foundation